2019 Ford Escape vs Honda CR-V
2019 Ford Escape vs Honda CR-V
With their high-tech, street-smart safety gear and cushy cabins, it's hard to say no to 2019 Ford Escape and Honda CR-V. But you have to choose, so which is better? Our comparison guide does a deep dive.
Long-Haul Comfort and Infotainment: 2019 Ford Escape
For dreaded highway commutes and extended road trips, you're going to want the Escape's cushy-yet-supportive seating. The climate controls are strong with this crossover too. And the cabin keeps engine and road noise at bay! What more could you ask for? Right-infotainment. All but the base S come standard with savvy smartphone features (namely, Apple CarPlay and Android Auto) that give you hands-free access to all the important apps.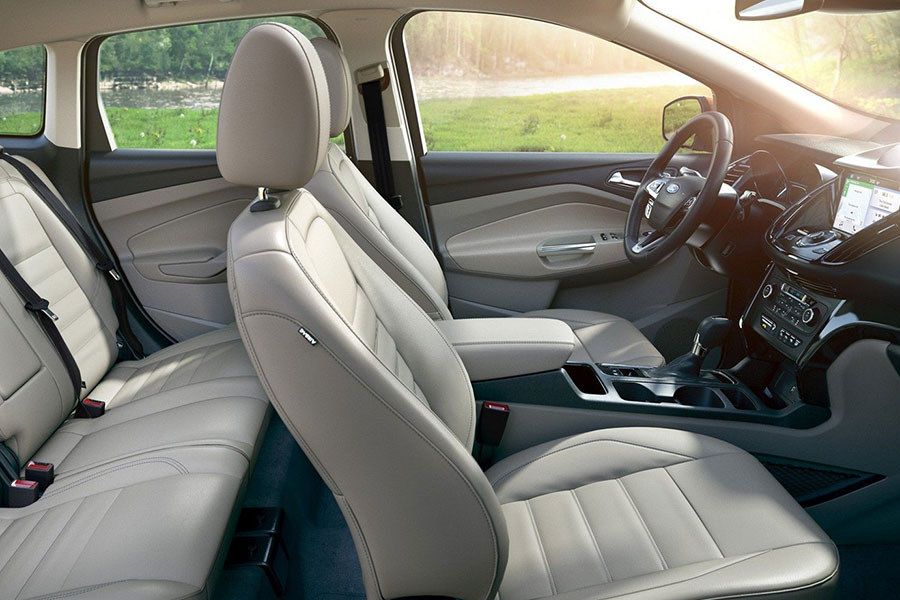 Honda's small crossover is known for its supremely spacious seating. You'll hear some engine noise under heavy acceleration, but, other than that, things should be nice and quiet. The Honda CR-V also supplies Apple CarPlay and Android Auto on its midgrade trim and up. Drivers should note, though, that the Honda touchscreen is notoriously finicky, inspiring irritation in even Zen-like drivers.
Sportiest Utility: 2019 Ford Escape
It certainly puts an emphasis on comfort, but the Escape is also ready for some freewheeling adventure. This small crossover strikes the right balance between ride comfort and athleticism, so your daily drive is both smooth and capable. Both of these crossovers offer all-wheel drive, which means more traction-and sportiness-on bendy roads and dirt trails.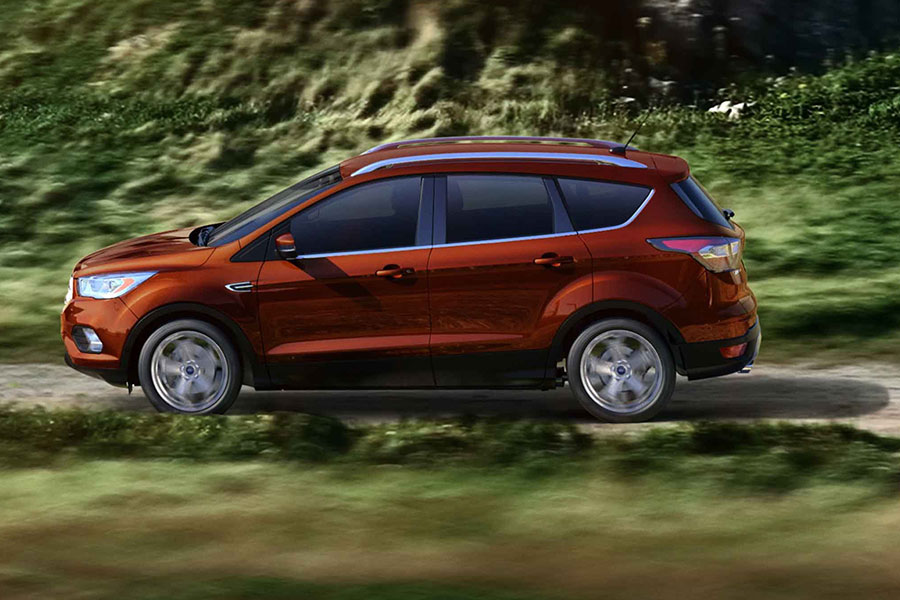 The Honda CR-V's performance is best described as capable. This crossover is cool and composed on the highway. And that composed handling is certain to boost your confidence on a dangerously winding road. But if it's athleticism you're after, we recommend the Escape. Its 245-horsepower engine is stronger than anything you'll find on the CR-V, that's for sure.
Cutting-Edge Safety: 2019 Ford Escape
Protect your favorite passengers with the Escape's excellent Safe and Smart package. This bundle of high-tech driver aids has you covered, automatically hitting the brakes in the face of an oncoming accident and alerting you to any vehicles lurking in your blind spot. Lane departure intervention technology makes sure you stay in your lane.
These days, high-tech driver aids are pretty common. That means the Honda CR-V offers a similar list of safety features. Drivers should note, though, that Honda safety aids have a bit of a bad rep when it comes to crying wolf. The Escape's systems do a better job of knowing when a situation is actually dangerous and - importantly - when it's not.
Best EPA Ratings: 2019 Honda CR-V
The CR-V ekes out a few extra miles, which is good news for commuters. When you choose the upgraded 1.5-liter four-cylinder engine, the CR-V earns up to 28 city/34 highway mpg. But the 2019 Ford Escape is right behind. Choose the 1.5-liter turbocharged four-cylinder for the Escape's best EPA ratings, which come in at 23/30 mpg.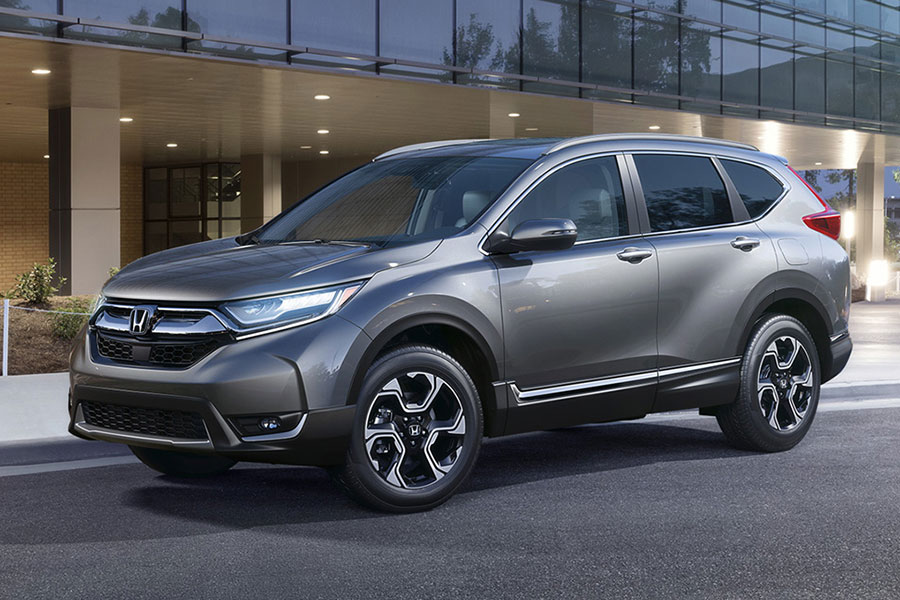 In this race, the 2019 Ford Escape is definitely our horse. This compact crossover is a rare breed, striking that just-right balance of performance, utility, and comfort. This crossover does it all. Want to go off-road? Get an all-wheel-drive Escape. Want to stay on your toes? Every trim comes standard with high-tech safety. Need two rows of comfy seating? Your whole family can kick it in style in the Escape.