2018 Ford Escape vs Honda CR-V
2018 Ford Escape vs Honda CR-V
The 2018 Ford Escape and Honda CR-V are two small crossovers with massive family-style appeal. But which is right for your unique lifestyle? Before you hit the dealership, consult our comparison guide. We'll help you come to the best conclusion.
Most Passenger Comfort: 2018 Ford Escape
The Escape is the smart choice for families on the move. Seating is supportive, offering a comfortable road trip in both rows. This small crossover is also big on cargo space. Flip down the rear seats to create 68 cubic feet of maximum cargo space - plenty of room for a team-size supply of sporting goods or your latest IKEA haul.
Like the Escape, the Honda CR-V is a five-passenger crossover. Tall passengers will be comfortable in both the front and rear rows, thanks to the CR-V's spacious cabin. It might not be quite as refined as the Escape, but the CR-V is big on practicality, with clever compartments throughout the cabin for passengers' personal effects.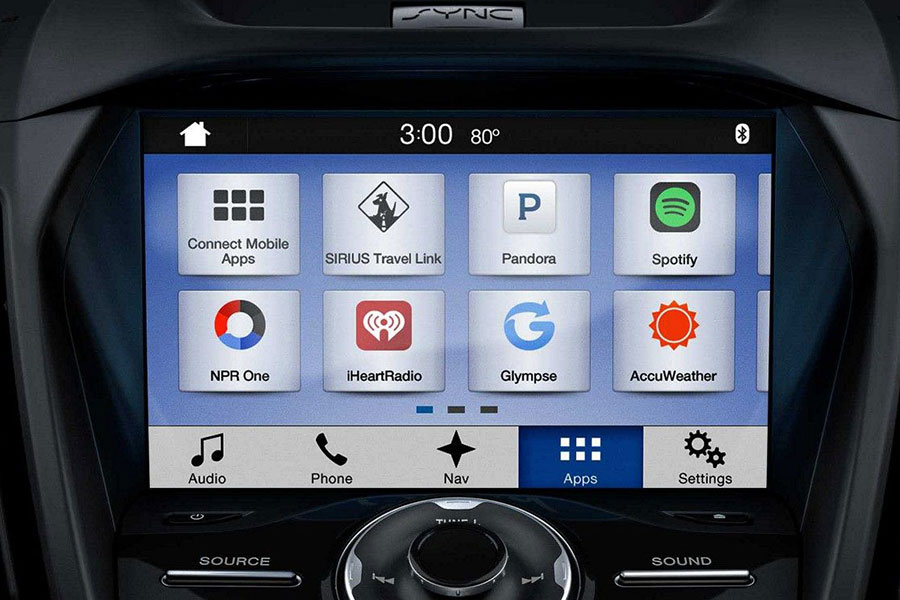 Friendliest Infotainment Lineup: 2018 Ford Escape
Ford's infotainment system, Sync 3, is optional on the mid-level SE trim and standard on the upscale SEL and Titanium models. We're big fans of the system, which includes both a responsive 8-inch touchscreen and easy-to-remember voice controls. It's easy to sort through your options, even if you'd rather not take your eyes off the road.
Both the Escape and the Honda CR-V infotainment systems include Apple CarPlay and Android Auto smartphone integration to display important apps on the cabin's central touchscreen. Honda's infotainment system has a few drawbacks. Its voice control system isn't always as responsive as we'd like it to be, for example. The touchscreen menus could also be a little more intuitive. However, if you stick to the Apple CarPlay and Android Auto controls, you don't have to worry about these issues. Just plug your phone into the system and go.
Best Safety Lineup: 2018 Ford Escape
The 2018 Ford Escape has your back in times of need. Its driver safety aids were specially designed to alert you to danger so you can react accordingly. Some systems, like the automatic braking function, even intervene on your behalf to help keep you and your loved ones secure. This crossover also offers blind-spot monitoring and adaptive cruise control for further peace of mind.
All but the base CR-V trim model come standard with a long list of safety features. These include forward collision warning with automatic braking, a system with lifesaving potential. However, Honda's safety systems can be a little quick on the draw, attempting to keep you from danger that isn't really there.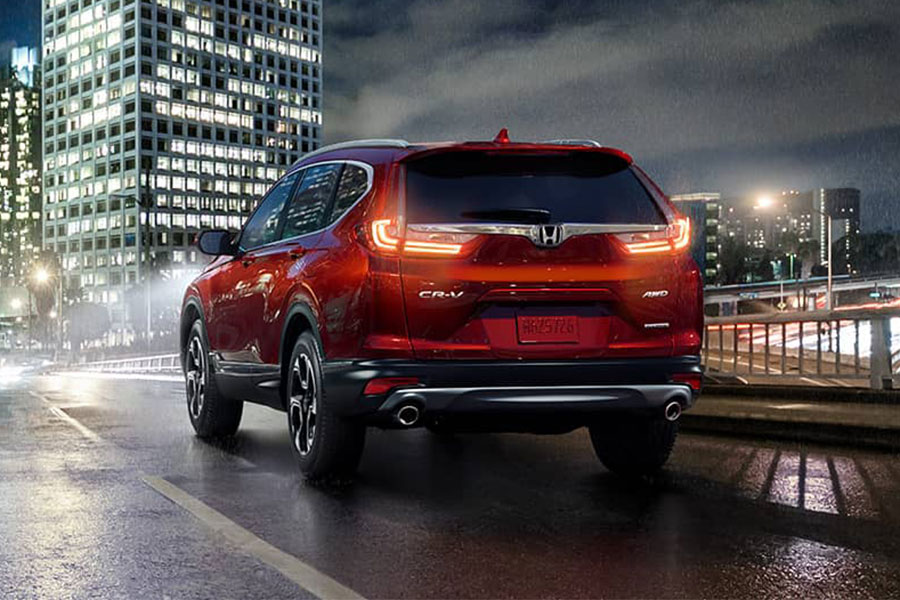 Thriftiest Ride to Work: 2018 Honda CR-V
The CR-V will help you save the most on fuel costs, making it a great option for carpoolers. Depending on equipment, this thrifty crossover achieves 28 city/34 highway mpg. Back in the 2018 Ford Escape, you can earn up to 23/30 mpg.
You should note, however, that the Escape's extra power is better suited to towing. The 2018 Ford Escape can tow max loads of 2,000 pounds, whereas the CR-V maxes out at 1,500 pounds. The Escape may be the better choice if you've got more than one Jet Ski to lug around.
These small crossovers are both nicely suited to city life, with smaller exterior dimensions and generous passenger accommodations. Both balance sporty performance with modern fuel economy. However, we think that the Ford Escape is the better choice for tech-savvy drivers and families who crave comfort. This crossover also does a great job keeping you safe, with options that include forward collision warning and mitigation technology.